Will Not
Overview
Will Not is a Logos element found in Torden Mires.

Planet

Continent

Zone
Area
Remark
Coordinates (as per /loc)
Type
East/West (X)
Altitude (Z)
North/South (Y)
Arieki
Torden
Mires
Go straight east on the path out of Baylor Base. Pass under a rock arc and keep following it as it wraps around down the cliff face.
-403
214
-656
None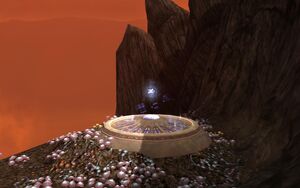 Community content is available under
CC-BY-SA
unless otherwise noted.