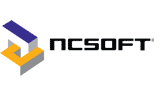 NCsoft is the publisher of Tabula Rasa.
NCsoft is a South Korean gaming company focusing on massively multiplayer online games, well known for other MMOGs like Lineage II and Guild Wars.
In 2001, NCsoft announced a partnership with Destination Games, making them their American representatives and headquarter. Since that, Destination Games was absorbed into NCsoft, and is now also known as "NCsoft Austin".
NCsoft Austin is also the home for NC Interactive, the support arm of NCsoft in North America. That group is comprised of community relations, web design, marketing, PR, quality assurance, customer support and localization specialists whose responsibility is to provide the support needs for the North American launch NCsoft products.

PlayNC is an umbrella brand for games developed by NCsoft development studios. Players can also purchase and download games and administer their accounts from the PlayNC site.
External Links
Edit
Community content is available under
CC-BY-SA
unless otherwise noted.