AFS MECH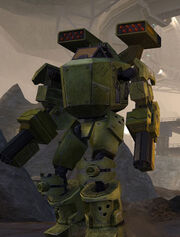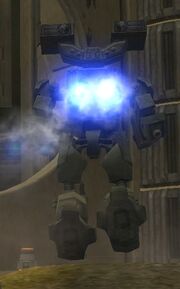 This article is a "stub", that means key elements are incomplete, work in progress, or missing completely. You can help TaRapedia by expanding it. Once the missing elements have been filled in, please remove this tag.
---
The AFS have Mechanical (MECHs) Walking Robots controlled by NPCs designed to fight their larger Bane Adversaries.
With the addition of Patch 1.5 AFS MECHs now have the ability to use their "ballistic payload," meaning their rockets. Patch notes have also read that: "Extremely talented NPC Mech Pilots have learned how to use their jets to launch into the air and slam down into nearby enemy targets."